The Compass Lounge, Sliema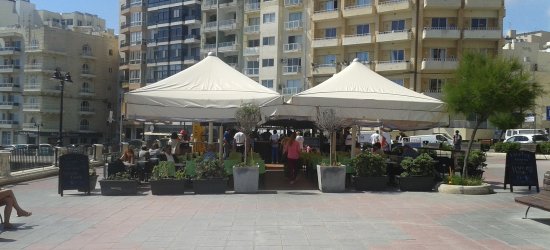 Located on the Sliema Promenade, 30 meters from Roma Hotel, 60m from both Sliema Chalet and Alborada Hotel, it's a great place to enjoy your morning coffee (Americano, EUR 1.40), or beer (Bavaria EUR 2.30, Cisk EUR 2.75). They also offer food, good selection of coctails, you can watch football during those hot summer evenings with a nice breeze from the sea.
Cafeterias/bars nearby include The Road Devil Seafront, Mason's Cafe, Time Square.