Black Gold Saloon, Sliema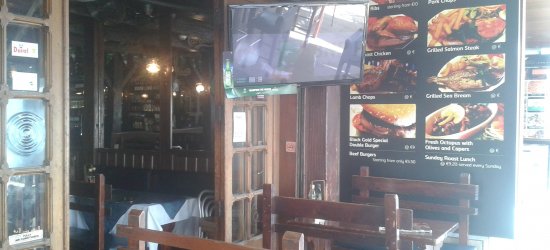 Black Gold is a very popular bar in the Sliema Ferries seafront. Attract a lot of people each and every night and compared to Paceville where you can also see many 14-year olds running around, has a more mature (and still drunk) crowd. Beer price for a pint of Cisk is EUR 3.
Cafeterias/bars nearby include Tre Angeli, Jubilee, Amie's.