Casey's Bar, Gzira - something weirdly nice in Gzira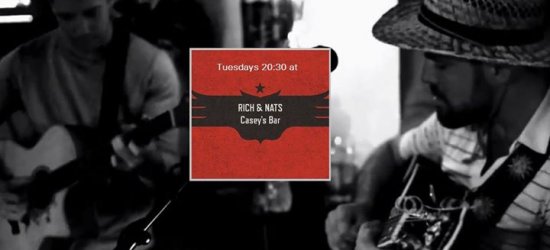 Casey's bar, ran by a couple from the UK, Rich and Natalie, is cosy small bar located in Gzira, on Rue D'Argens. Open from 6pm to 1am and later, depending on a day, they offer you a nice place, cheap beer (Skol - EUR 1.70), good converstation, nights to request your favorite songs. The bar in general is not too full, and usually you can find a seat there. On Tuesdays and Saturdays though, while they have a music night with live performers and where everyone can join in, be it playing a guitar, or singing (and trust me when I say it's usually very far from karaoke), the place it fully crowded, so it might be worth to go there early already.
No food, so if you're hungry, there's Jeff's Pastizzeria 100 meters just up the Rue D'Argens.
Bars nearby (5 minutes walking distance) include King's Rest, Good Thaimes, Jubilee.