Hole in the Wall, Sliema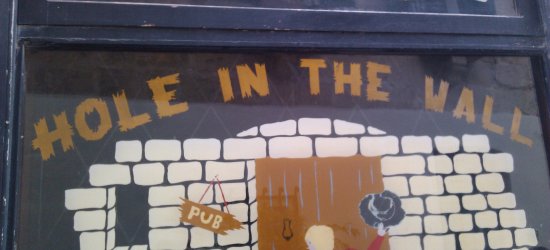 Great small bar in between Tower Market and Scott's supermarket, 20 meters away from Alborada hotel. It's small, but it's brave. It's small, but it's great to have a few beers there, talk to your friends, make new friends with the regular customers, talk about nothing with Paulina, the waitress, and enjoy life in Malta. Price of beers - Bavaria (EUR 1.90), Skol (EUR 1.70), Cisk (EUR 2.40).
Cafeterias/bars nearby include The Compass Lounge, The Road Devil Seafront, Salisbury Arms.