Good Thaimes, Gzira - Thai food and Belgian beer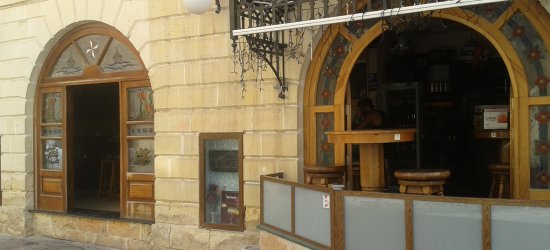 If you've been looking for some good Thai food and/or Belgian beers, that's the place to go to. Food prices are fairly cheap (EUR 4-9 range), selection is not huge, but quality is great. In addition to Belgian beers which obviously cost a bit more, price for Skol is EUR 2. Then again, if you want a litre of water, be prepared to pay 3 euros. But that's already your own fault. Water doesn't contain any vitamins, so you could as well stick to beer.
Cafeterias/bars nearby include Jubilee, Casey's, King's Rest.