Mason's Cafe, Sliema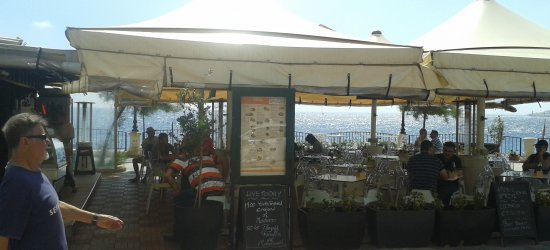 Located just before Fortizza Restaurant in Sliema, it could be a good place to work if you have your laptop with you and need to work for longer than your battery would last. They have charging stations available under the umbrellas, and as such might be good for getting some work done on the seaside. Price of coffee (Americano) - EUR 1.50.
Cafeterias/bars nearby include The Compass Lounge, The Road Devil Seafront, Time Square, Fortizza Restaurant.