Key things to know about Paceville, Malta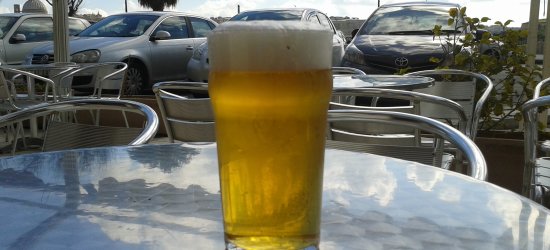 Nightlife in Malta, mainly in Paceville, is very lively, with lots of nightclubs and strip clubs around. If you're a fan of clubbing, Paceville is the place to be. However, besides having fun, you should also always keep your eyes open, and ready for anything, even when you're drunk. I recently heard from someone I know that he was totally drunk, just getting home from Paceville, when he was attacked by three dudes, one with a knife. The purpose - to rob the guy. Well, he was drunk, really drunk, but fortunately he's also not the weakest guy you can see on the streets. When the police arrived, two guys were down unconscious, the third one had run away. The police arrested the guy still standing - the robbery victim. Fortunately though, there was CCTV around, and police understood who the real victim was here, even though the unconscious ones were the other guys.
These things happen in Paceville, but they don't always end that well for the victim.
There have been robberies, stabbings, shooting, and other stuff that have happened recently in Malta's clubbing district Paceville.
A
Somali and a Libyan were arrested
for being involved in a fight in Paceville.
Drunk Welshmen
punch plain clothes police officers accusing them of stealing his car.
Two Libyans
were charged for stealing two wallets. There was a
stampede in Paceville
where 74 people were injured, including a
13 and 15 year old girls
. Local inhabitants
find naked and throwing up guys
in their apartments. People get
stabbed in Paceville
. There have been a number of
drug arrests
.
And of course, something I heard from a friend of mine. A bunch of guys were kicking on guy who was down. There was a policeman watching it from 10 meters away. A drunk guy goes to him and tells him to do something - nothing happens. Tries again, nothing happens. Puts his hand of the shoulder of the policeman, and gets arrested for assaulting the police. Fortunately of course, the judge, understanding how ridiculous it was, let him off right away.
So there are things happening in Paceville. Be prepared.